GROUND PRESSURE CONTROL PERFECT SUSPENSION OF ATTACHMENTS


Specifically developed for the harsh conditions in winter service, the BDR-2.1 Hauer ground pressure control quickly established itself on the market. The system makes clever use of the hydraulic system and scores on robust mechanics and precision electronics for reliable service day-in, day-out. Better traction and clearly better steering reduce wear on the material and damage to the ground and provide an excellent driver experience and maximum safety. Versatile tractors benefit from the system also outside the winter season when operating toppers or mowers, for example.
The weight percentage to be shifted to the tractor is conveniently set on the digital display screen. The unit stores up to five different implements. Furthermore, operators can vary the percentage flexibly on the move to suit varying conditions. The dial can be retrofitted to existing LS and OC systems. Extra sensors are not required.
Function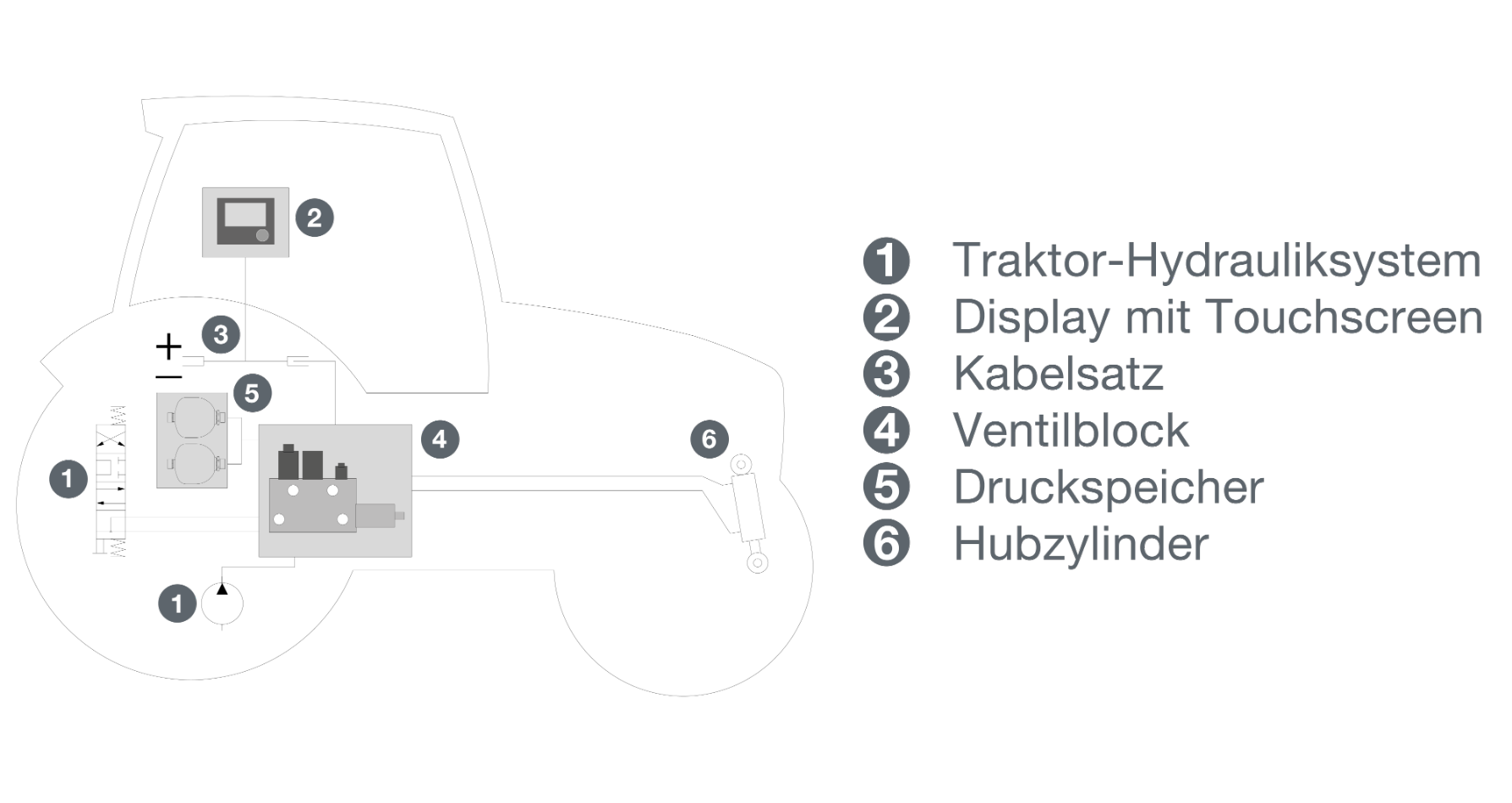 The BDR 1.4 ground pressure control system transfers a selectable percentage of the attachment weight to the front axle thereby reducing the load on the attachment. The system is very responsive and the BDR 2.1 offers precision control for excellent performance in the most difficult terrain.