COMPACT BUILD MASSIVE POWER
The front linkage FS-4 from Hauer is the ideal linkage for all sizes. With its robust construction, it offers more lifting power, flexibility and universal usibility.
Rugged design
Rugged premium-quality steel weldment
Beefy lower links
Massive threaded assemblies and pins
Long attachment parts reach up to the clutch housing
Outstanding lift forces
Massive lift cylinders develop lift powers of 1800kg, 2800kg or 4800kg depending on specification.
Generous ground clearence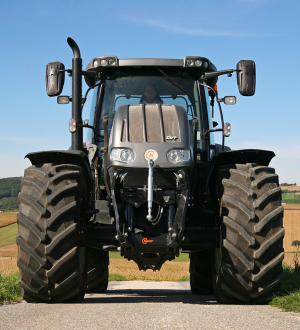 Generous ground clearance that is unobstructed by the linkage and its attachments is key in field and forest work. This applies in particular when using base bearers (see large photo) which distribute heavy loads across the tractor thereby protecting also the tractor from damage.
Pivoting range and turning angle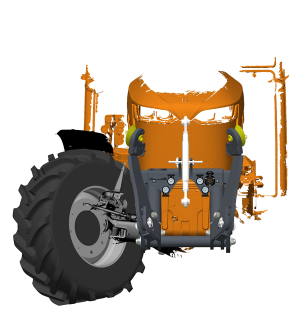 Using advanced 3D technology, we design our linkages so they won't interfere with the tractor's turning angle and pivoting range. This means the special features of your tractor are not impaired.
Front loaders
Carefully designed, our linkages are fully compatible with our front-end loader brackets
The sloping lower links are close to the tractor
For smooth loader operation
Coupling plate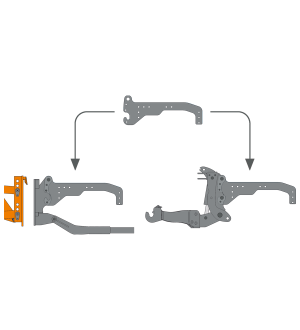 Our FS-4 28 / 48 linkages come either with massive bolts or locking pins that allow operators to remove the linkage and also replace it by our coupling plate.
Linkage control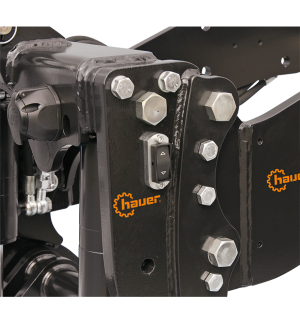 The ELC ergo proportional control gives operators perfect linkage control from the tractor seat.
External electric controls are also available as an option to operate the linkage from the ground and control an extra hydraulic circuit (e.g. the hydraulic top link or the attachment).
Support beam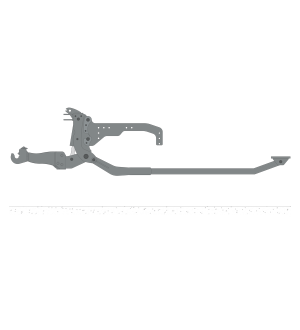 Optional support beam are available for FS-4 28 / 48 for extra stability and heavy-duty applications
The new top link holder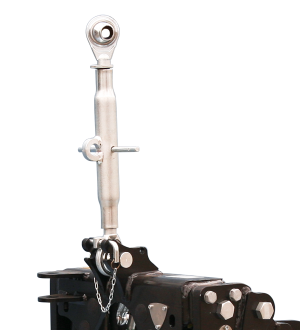 Our front linkages have a new top link holder that offers two storage positions for versatile and convenient use.
The new vertical option allows operators to attach the link to the implement single-handed or centrally on the front linkage.
All that counts at one glance
Either permanently installed to the tractor using attachment parts or removable version
Rugged design
Foldable lower links are close to the machine body and have Walterscheid couplers
Generous ground clearance
Interchangeable with the coupling plate
Support beam available for heavy-duty applications (e.g. snow plough, arable work)
Comprehensive level of standard specification and optional accessories

Comprehensive standard specification
Foldable lower links, permanently or pin-mounted for fast removal
Walterscheid couplers
Lockable pendulum compensation
Double-acting lift cylinders
Ball socket on lift cylinders
Tap
Integral clevis
Top link
Holes for retrofitting support beam
In-board oil lines
Provision for electric light socket
Provision for routing extra lines inside the traverse
Provision for electr. remote control
Each front linkage with custom configuration
Stands
Extra lines inside the traverse
Light socket
ELC ergo electric linkage remote control
Multifunctional valve for lift cylinders (single/double-acting, selectable)
Hydraulic damper
Support beam
Mounting plates for suspension springs