THE FRONT LINKAGE FOR UNIMOG
The front linkage FSU was especially developped for Unimog vehicles 200, 300, 400 and 500 Bluetec 6. It is available with different lifting forces from 1.400 to 2.170 kg suitable for the different vehicle types.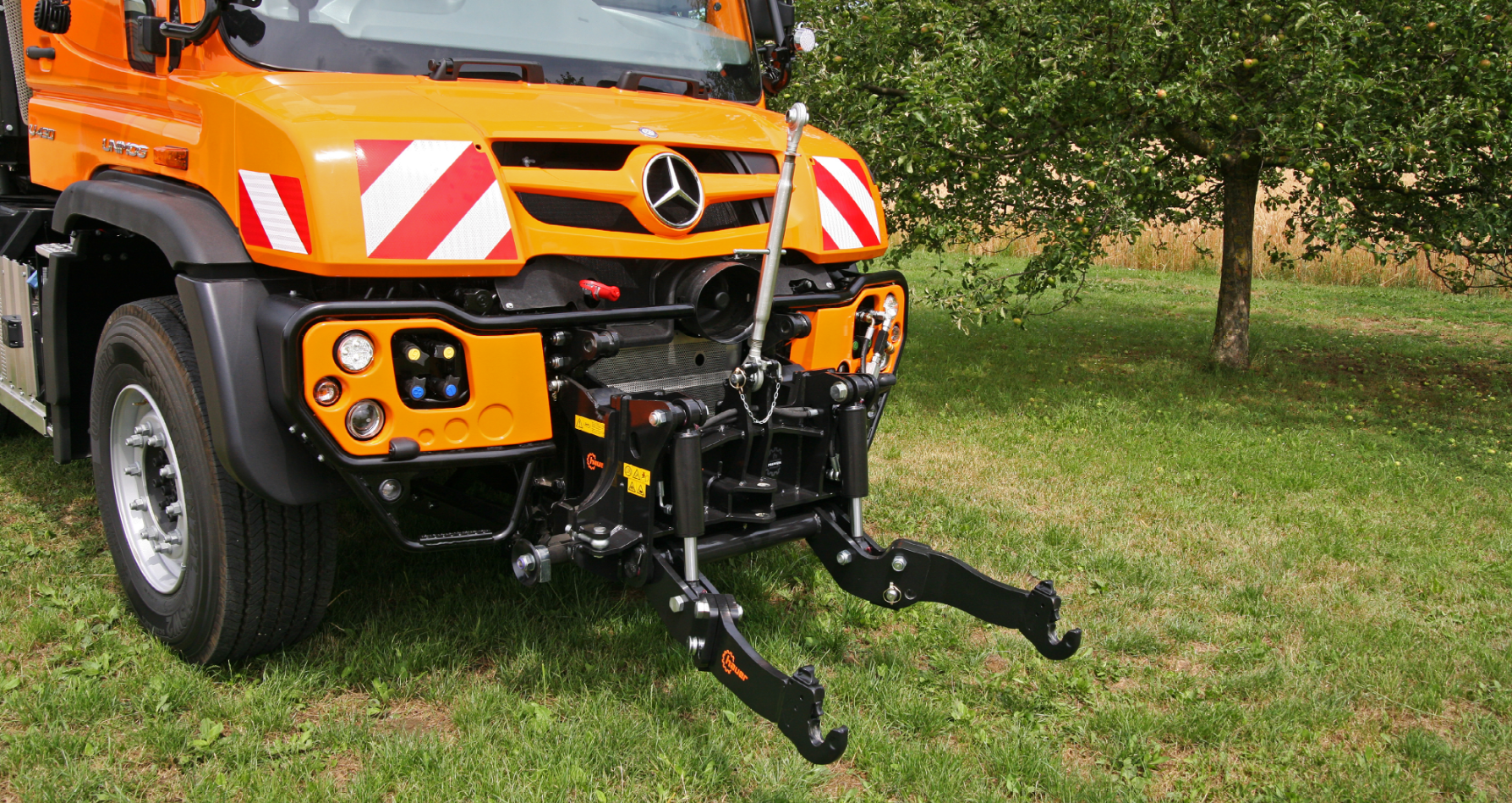 As part of the Mercedes-Benz Unimog Expert-partnership, the FSU front linkage has all the necessary clearences from Mercedes-Benz for worldwide use and dirstibution through the Unimog dealer network.
Rugged design
Rugged premium-quality steel weldment
Beefy lower links
Massive threaded assemblies and pins
All that counts at one glance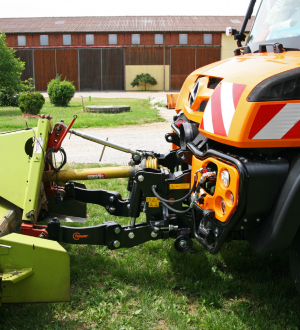 Attached to the coupling plate CP 3 / CP 5 or to front mounting plate DIN 76060 Form B size 3 or Form A size 5
Compact design
The foldable lower links are close to the machine and have Walterscheid couplers
Comprehensive level of standard specification
Compatible with PTO
Comprehensive standard specification
Foldable and detachable lower links
Walterscheid couplers
Lockable pendulum compensation
Ball sockets on rams
Double-acting lift rams
Tap
Lowering speed control valve in the lifting line
Integrated coupling device
Top link
Incl. screws and bolts
2 coupling connectors flat sealing ISO 16028, DN 12,5 or with H86: 2 coupling connectors Standard ISO 7241-1, DN 12,5 for connection to cell 1 (left side of vehicle)
Options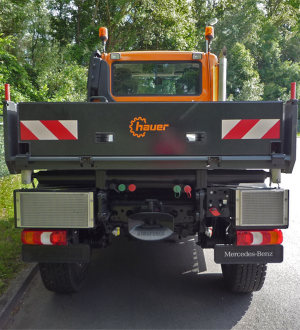 Rear counter weight (empty 165 kg, filled with gravel approx. 950 kg)