Bucket range Robust M
ROBUST M.
Specifically designed for loading low-weight loose bulk solids
Cutting edge with a BRINELL 500 hardness
ROBUST M is a high volume heavy-duty bucket specially designed for loading loose bulk materials with low specific weights. With these bulk material buckets, you can load, for example, fertilizer or other granulate materials, grain, bark mulch and wood chips or even uncompacted snow. If you are working at a high loading capacity per loading cycle and if you require a high handling capacity, then you'd be right to use a ROBUST M bucket.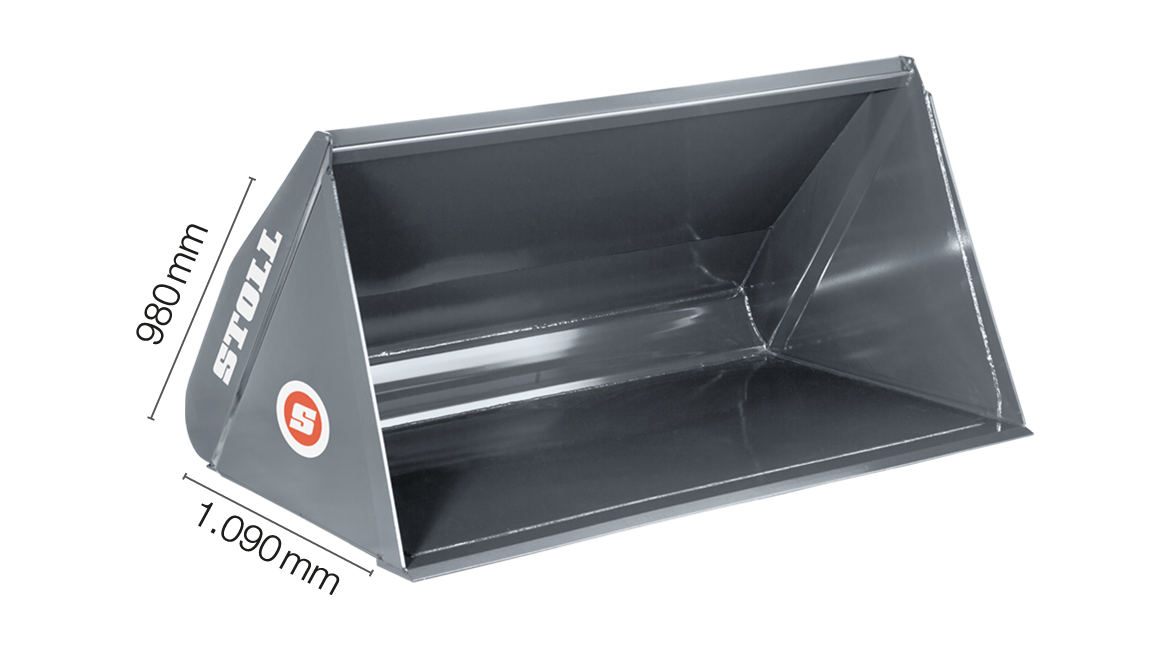 Etichete: Bucket range Robust M